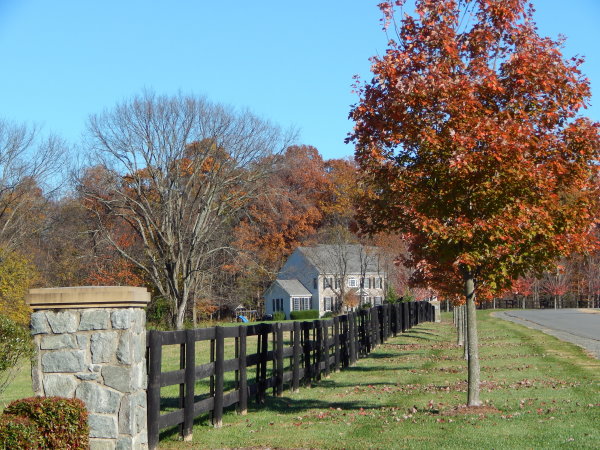 If you're planning to put your house on the market in the spring, it's time to get a head start on making the property attractive to buyers. Doing a few projects now will keep your house in good condition through the winter and save you time and money later.
Inspect your roof. We've had some big storms this summer. Some areas, like Middleburg and Aldie, were hit very hard with lots of exterior damage. Now is the time to replace any missing or damaged shingles and assess whether you should replace your roof. The condition of the roof will be included in any buyer's home inspection report as will any interior damage from leaks. A good quality roof is a great selling point.
Inspect your windows. Leaky, foggy, or inoperable windows are a turn-off for buyers. Check the window sills and areas around the windows, inside and out, for signs of moisture or peeling paint. Pay special attention to large or bay windows because they draw a buyer's attention. Repair any damage and decide whether you need to replace one or more windows. Replacing old, inefficient windows with new energy efficient windows could be a good selling point. Many vendors offer sales throughout the year and, by planning ahead, you'll be able to take advantage of these offers.
Paint the interior of your home. Fall is an excellent time for a painting project. New paint can revitalize a home and make rooms seem clean, large, and bright. Choose popular but neutral colors that will appeal to the most buyers.
Maintain your yard and lawn. Even if you're not an enthusiastic gardener, a good fall cleanup will reap benefits in the spring. Curb appeal is important to buyers and that includes nice landscaping. By preparing in the fall, you'll reduce the amount of work needed in the spring to bring your garden back to life.
Check back in a couple of months for some winter projects that will continue your preparation for the active spring real estate market.
For more information on selling your home, got to For Sellers